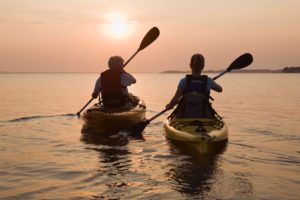 We help individuals and organizations maximize human potential, cultivate talent and enhance group and individual performance. We do this by bringing about shifts in awareness, thinking, emotions, behavior, intention, and action. No matter how big or small those shifts are -- our goal is to help propel our clients forward.
Similar to the outcomes sought via the individual coaching engagement, Team Coaching also requires the Coach to be grounded in the theoretical concepts and models of interpersonal communications and group dynamics. Because many ShiftWork Associates are also trained in the field of Applied Behavioral Science, the success rate in coaching teams and groups is significantly increased.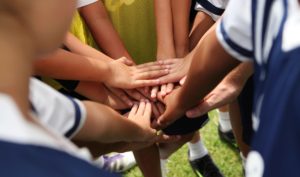 The rate at which globalization is impacting work and workers is on the rise. Companies and organizations that pay close attention to how to best manage cultural and social group differences have a competitive edge in today's fast-paced marketplace. ShiftWork provides seasoned Cultural and Diversity Management trainers/practitioners to assist in the development of effective strategies designed to attract and retain the talent needed to compete in today's talent-focused marketplace. By partnering with ShiftWork, you will learn to design successful Diversity and Inclusion initiatives, manage generational and other workplace differences and grow your company's Cultural Competence. ShiftWork strategies are aimed at strengthening your current client base and revealing opportunities for expansion into profitable new markets.
We develop training courses that are uniquely tailored to the needs of our clients. Shunning the "off-the-shelf" approach to training, ShiftWork offers course design that is especially designed to meet the goals of our customers. Each ShiftWork consultant has a graduate degree and many serve as adjunct professors for top colleges and universities around the country. We offer the most innovative instructional design, utilizing the ADDIE Method and other recognized training delivery models.
The task of developing – and keeping – great leaders is a struggle for many organizations. Understanding the difference between a vision and a mission statement; developing a strategic plan; enhancing interpersonal skills; managing a diverse group dynamic; and learning to give and receive feedback effectively – are all skills organizations want in their top tier leaders. ShiftWork Associates collaborate with clients to develop leadership training programs that go far beyond the typical products that have become commonplace in today's training environment.  The ShiftWork Training Professional can help develop leaders by:
Assessing Social and Emotional Intelligence competencies to enhance interpersonal skills
Understanding how Personality Type and Work Style assessments can improve individual self-awareness
Analyzing results from various 360 Feedback instruments meant to measure alignment between intent and impact
Reviewing current resources to deepen and anchor new learning
Just as one size does not fit all – the same problem or challenge is likely to have several workable solutions. Process Consultation differs from other types of business consulting in one major way – it calls upon the client and the consultant to act collaboratively – as equal partners – to achieve the client's goals. ShiftWork does not take a "silver bullet" approach to the problems and challenges faced by its clients. Instead, we seek to help our clients learn how to manage future problems as part of the current consulting process. In this sense, the Kolb learning model is what most informs our approach to organization development and transformative change initiatives. We are able to provide this level of support because our consultants and associates are well grounded in theories of transformational change and high performance management. Many ShiftWork Associates are certified Organization Development Practitioners (OD), many with Master's Degrees in Organization Development, Gestalt Theory and Change management. The majority of our Associates are practiced in both large-scale and small group methodologies.
Perhaps one of the most underestimated features of a well-run meeting is the role of the Facilitator. ShiftWork prides itself on providing professional, boundary-savvy meeting facilitation to organizations requiring meaningful deliberation and clear outcomes. Promoting clarity about the meeting's purpose, structuring an agenda to meet that purpose and managing the time efficiently are key characteristics of the ShiftWork Meeting Facilitator. Whether the task is team-building, strategic planning, or change management – the ShiftWork facilitator can help you save valuable time often lost as a result of poorly run meetings.
Although ShiftWork has a strong reputation as a premiere boutique Organization Development Consulting Firm, our formidable cadre of Associates allows us to offer clients a full range of Human Resource Support and Administrative Services Support.
Search solutions and placement of human resources management executives and professionals across business sectors. This service is aligned with other ShiftWork solutions to help clients leverage their resources and smartly align their human resources needs across the enterprise. We combine our academic methodology and our proven practical solutions to address our client's human resources challenges. Our search experts have twenty-plus years of human resources experience and success in multi-national corporations, the non-profit sector, the Federal sector, academia, hospitality, and organized labor.
The unique feature of our human resources search solution is our commitment to the long-term gain for our clients. We tailor our searches to the specific talent acquisition needs our client's require to achieve a competitive edge in their industry or sector. This ensures selection of best-in-class candidates to accelerate operational success.
We apply a proven six-step process to execute the search:
Initiate Stakeholder Engagement/Investment
Develop Search Road-map and Execution Strategy
Contact, Recruit and Qualify Prospective Candidates
Present Final Candidates and Monitor Progress
Extend the Offer
Conclude Search and Follow-up with Client and Employee
Database configuration and management
On-site assessment and diagnosis of routine office policies and procedures
Production of Executive Summary Reports